Welcome to Washington!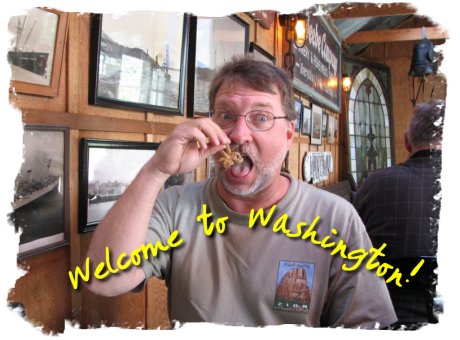 North by Northwest...that's our general direction. As we cross the mighty Columbia River we enter a new state, Washington. By now you know it's standard and customary for us to go as the way opens and our compass is pointing to the Olympic Peninsula.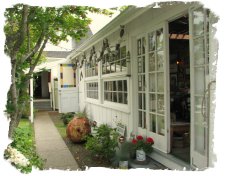 First things first, our stomachs are growling and we quickly spot a cafe in Chinook, WA called Little Ocean Annie's – serving Fish & Chips. A quick glance reveals that Annie's is the garden shed of a former church, turned restaurant in later years. We aren't feeling religious at the moment, just hungry! We enjoy a delightful lunch amid other tourists and locals who frequent the establishment. Fresh seafood is abundant in this region and we're taking every opportunity to sample the bounty of the sea. We keep urging Vance to venture forth and expand his culinary experiences, but so far he's happy to stick with chicken strips. ;-(
Our waitress is very personable and when we mention we're from North Carolina and on an extended tour of the West, she wanted to know all about our travels. What a great welcome into the Evergreen State!