Ishi in Two Worlds

Traveling in this manner affords us numerous opportunities to read and learn about the history of a region and its people. Thanks to the
Loomis Museum
in
Lassen Volcanic National Park
, Vance was the first among us to learn of an extraordinary person named Ishi. We came upon Ishi again in the Visitors Center's bookstore in
Humboldt Redwoods State Park
(aka The Avenue of the Giants). There we purchased the highly recommended book,
Ishi In Two Worlds
.
Allow me to give you a point of reference: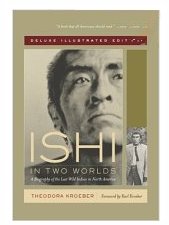 Imagine for a moment, that you're all alone in your community. Your world happens to be a very primitive environment compared to the highly advanced industrial world that exists just beyond the boundaries of your concealed territory. All your friends and relatives have either died or disappeared. You are a lone survivor. Taking a huge risk, you fearfully step out of the Stone Age into the 20th century on the verge of exhaustion and starvation. Does this sound improbable? It is a fascinating and true story. The year was 1911 and the man became known as Ishi. He was the last of the Yahi tribe who lived, hunted and gathered food in a region south of Mount Lassen.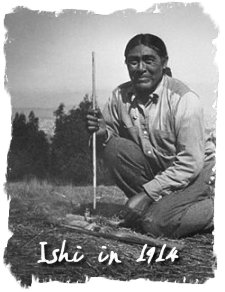 For those of you who are interested in the Native people of our country and their culture, this is a compelling book. It is also very informative on the westward expansion by white settlers in the California territory…..the great migration that ultimately led to the annihilation of Ishi's people. I was amazed that Ishi could muster the courage and stamina to rise above his own personal tragedy. It is a powerful and moving story.
Perhaps you too will discover,
Howsoever one touches on Ishi, the touch rewards.
It illuminates the way.