Happy Trails...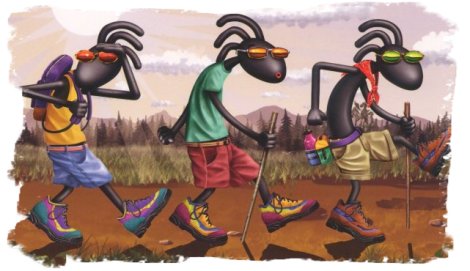 We're just lovin all the hikin
g. Well, maybe I shouldn't speak for Vance. He doesn't understand our motivation for wanting to hit the trails as often as possible. After all, he's not overweight and out of shape like his parents...lucky kid. Mark and I do need the exercise and what better way to get in shape than in the great, scenic outdoors! It's our goal to do one major hike in all the National Parks and as many additional short treks that we can talk Vance into (without too much moaning and groaning).
In short, our mission is to get moving & keep moving as much as possible on foot
.
For personal motivation I've become hooked on reading the
online journals of Appalachian Trail thru-hikers
, particularly the current adventures of "
Zero
"! The day we left North Carolina (April 22nd) I stumbled across an article about
Terry Stewart in a local publication
. Since then I've enjoyed keeping up with the details of his journey and of other AT hikers that he meets along the trail. These ambitious, free spirits are from different walks of life and have various reasons for walking 2160 miles in about 5-7 months. The AT is their common bond and typically they go by trail names to set themselves apart. Often, their nicknames (like reputations) precede them on the trail.
Back to our trek tales, we use humor and lots of coaxing to get Vance to hike, cheerfully.
That's
how our trail names came about.
While on a hot, dusty trail in Arches NP, several fellow hikers made funny little comments when Vance passed them on the trail.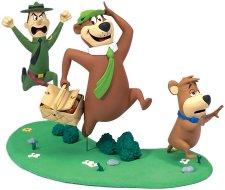 It went something like this...
are there bears in this Park?...where are the reindeer?...I hear jingle bells!...

Actually, since we live near the Great Smoky Mountains NP and there are black bears in the Smokies, Vance wears a small bear bell on his backpack. What is very common on the trails back home is somewhat of a novelty in the Southwest.
The comment about jingle bells struck a chord and it promptly became Vance's official trail name. We shortened it to just ~
Jingle Bell
~ and I'm sure Vance was thinking, "Oh brother, somebody help me!.....Mom and Dad are really getting serious about this hiking stuff".
In the spirit of fun, Mark deemed himself
Pack Mule
and the guys christened me,
Trail Boss!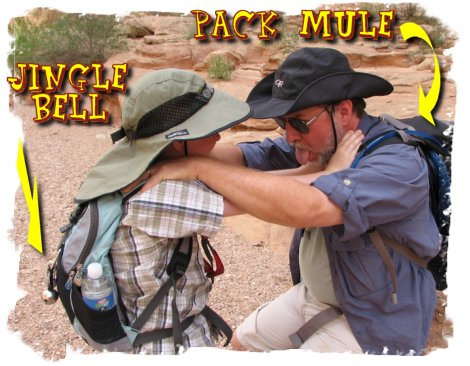 If you're enjoying our hikes and don't have a trail name, coin one for yourself. Lace up your hiking boots, grab your fanny pack - and join us for some magnificent views and fun adventures on the trails to come.