Happy Birthday!
May 23, 2007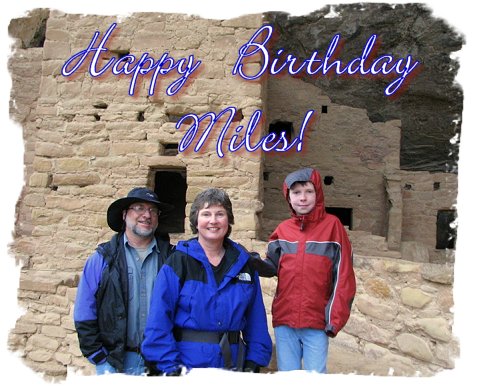 Happy Birthday Greetings to Miles
from Mom, Mark and Vance!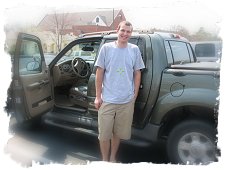 Wow, 22 years old...the years have flown by. I was pregnant with you when I toured the western US back in 1984. So you've already traveled around out here on an extended trip-
in the pouch, so to speak
. Miles, we wish you were here with us in Colorado so that we could celebrate your birthday with a western flair. But alas, I know you're holding out for a family trip to Central America. For those of you who haven't heard, Miles wants to experience Belize! Sounds like a plan to me...I've always wanted to see the Mayan ruins. We've heard through the grapevine that Jaguar Reef is the place to go.
We love you and miss you bunches!