Getting Ready to Go
We're going this time.
Really
. It's been difficult to actually get on the road so far, as previous plans have been cut short by a seemingly neverending series of family deaths and serious illnesses - father, grandmother, brother, sister. It's been a couple of tough years on the family front. But we've got to move on with our own lives. So this time, we're going to just hit the road. No set launch date, but one morning soon we're going to walk out to the camper, decide we've accomplished all the 'absolutely, gotta do this before we leave' tasks, and drive off.
It'll never happen otherwise.
First night,
Elkmont

campground in
Great Smoky Mountains National Park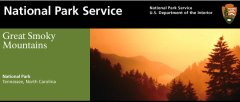 . We want to start there as there are always events and hikes on the Tennessee side of the park that it's hard to get to from the farm, because of the distance.
After that, we really don't know. That is the magic in the way we travel. We set an initial destination, and then turn left or right depending on what strikes our fancy at the time. Our
oh so loosely
defined objective for this trip is to head toward
Niagara Falls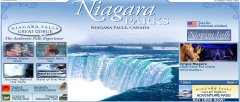 , and then follow the turning of the leaves down from New England. We may just as easily wind up in Baja!
We've had many people look at us like we are crazy when we tell them this is how we travel, and they tell us why it'll never work - you need a reservation for this, it's too crowded for that. But it always does work out for us, somehow, and we fall into the most wonderful things by being flexible. If you are willing to trade off the rare hassle of finding a place to stay, or last minute changes to plans, then the rewards can be tremendous. We've toured Oregon, Hawaii, Washington State, California and Washington, D.C. this way.....and they have all been amazing trips, with only the first day or two planned. Yes, we do miss the occasional event that requires reservations 2 months in advance. But we've attended candlelight tours at
Mount Vernon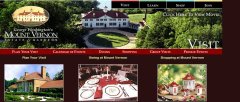 , the U.S. Marine Band Holiday concert at
Wolf Trap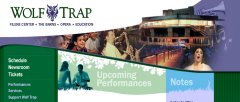 , a stay at the amazing lodges at
Crater Lake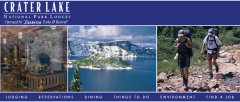 and
Mt Hood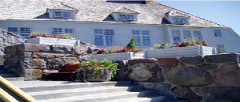 - all at the last minute. We've found wonderful natural areas such as
Fern Canyon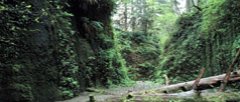 , simply by being willing to get off the beaten track and drive down some dirt roads....or actually get out of the car and hike a little bit.
We don't know where we are going, and we aren't sure when we'll get back. That's the magic of this trip.
Stay tuned ;-)