Appalachian Evenings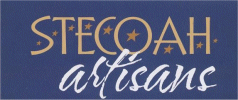 Last evening we attended the first concert in the Appalachian Evenings series at the Stecoah Valley Center. Stecoah is an interesting little community located mid-point between Bryson City and Robbinsville, along NC 28. The area is rapidly turning into a hub for motercycle touring, as well as artisans (we've gotten to be friends with several artists with studios - Crim Bassett at Bee Global, and Karen Mickler at Yellow Branch Cheese and Pottery). We've visited both of these studios with our homeschool group.

The Stecoah Valley Center is located in the former Stecoah Valley School - it's a wonderful old stone building (circa 1920's). About 10 years ago a group of Stecoah residents got together and formed a non-profit to save and restore the building, and the SVC was formed out of that. The building boasts a new and very nice gallery featuring crafts from local artists, studios for weaving, pottery and other crafts, classrooms, and the old school auditorium. We love going over there, and it's a great example of what even a small, remote community can accomplish.

Getting around to the concert, we saw Bobby Hicks & The Fiddle Patch Band. Top notch bluegrass - Bobby Hicks is a longtime fiddler, having played with Bill Monroe, Ricky Scaggs and many others over the years. His banjo player, Eric Ellis, is the current Georgia state banjo champion. He did something I've never seen done before - in the middle of the song, while doing some serious picking, he retuned the banjo on the fly for the chorus of the song. All the while carrying on a whispered conversation with Bobby Hicks. I've never seen anyone doing anything like it, and I've seen a lot of banjo players the past few years. The mandolin player, Nick Chandler, was also one of the best I've heard. It was a great evening - good, top notch music, small, intimate setting, and inexpensive.